New Paintings Mid February 2020
Feb 21, 2020
I've been busy in the studio working on some new paintings, so here's a glimpse of what I've been working on.
I reorganized the area where my easels are, so that I can set up three easels all in a row in what I'm now calling my Painting Corner of my studio. I have painted in other corners of my studio as well, but here I'm working on designating different parts of my studio to different and specific purposes.
The first painting I worked on was aimed at incorporating the colors of a grain or wheat field with lots of yellows, gold, yellow ochre dabbled with a few oranges and reds just to add some variety. What turned out was something that looked a lot more similar to a painting I had done a few years ago, which I dubbed "Early Spring Rain," and which sold to a home in the United Kingdom. I put paint daubs on, wiped it with stand oil, and a short bit later I returned to the easel every few hours to touch up the drips and smooth out the colors.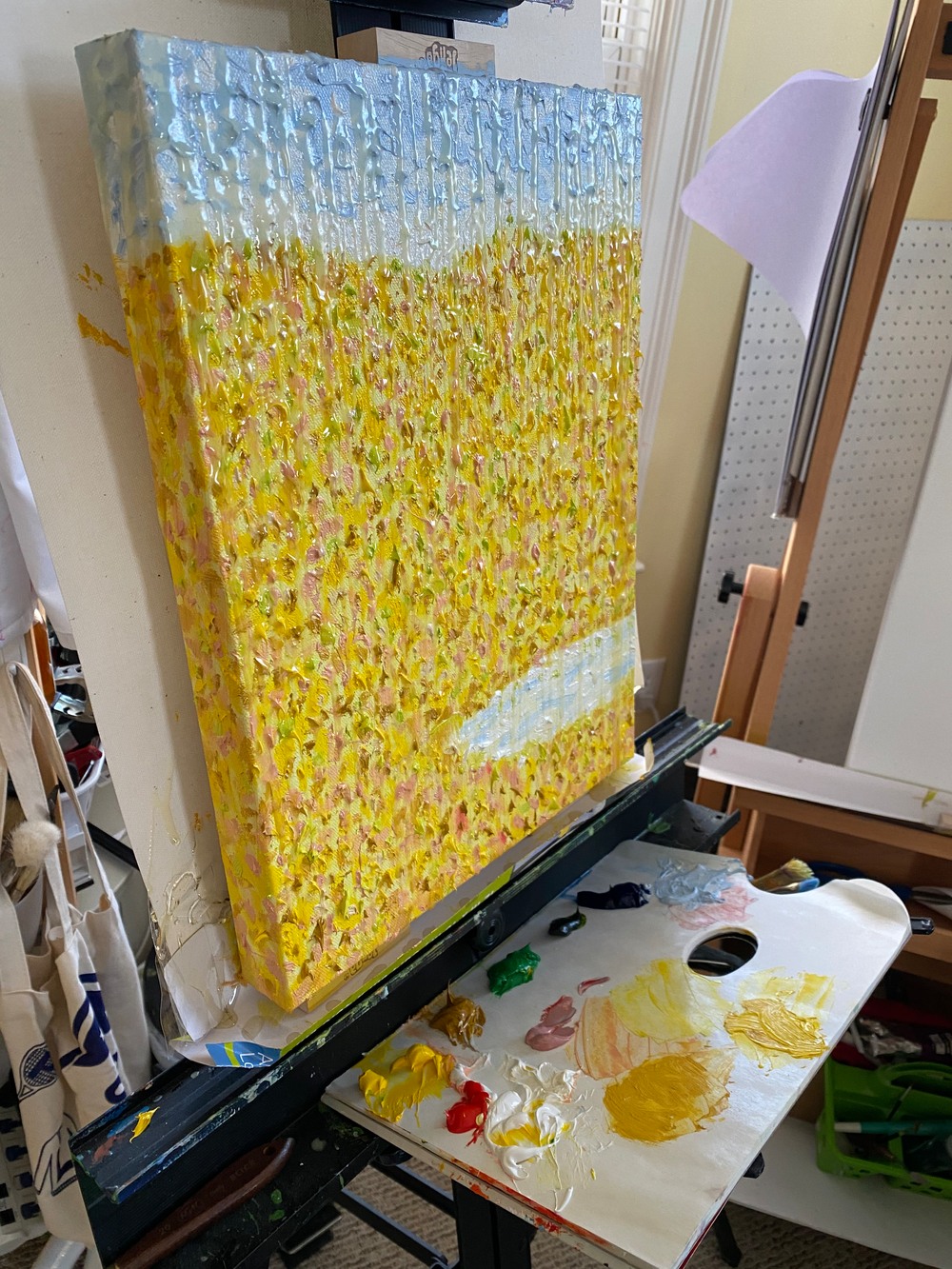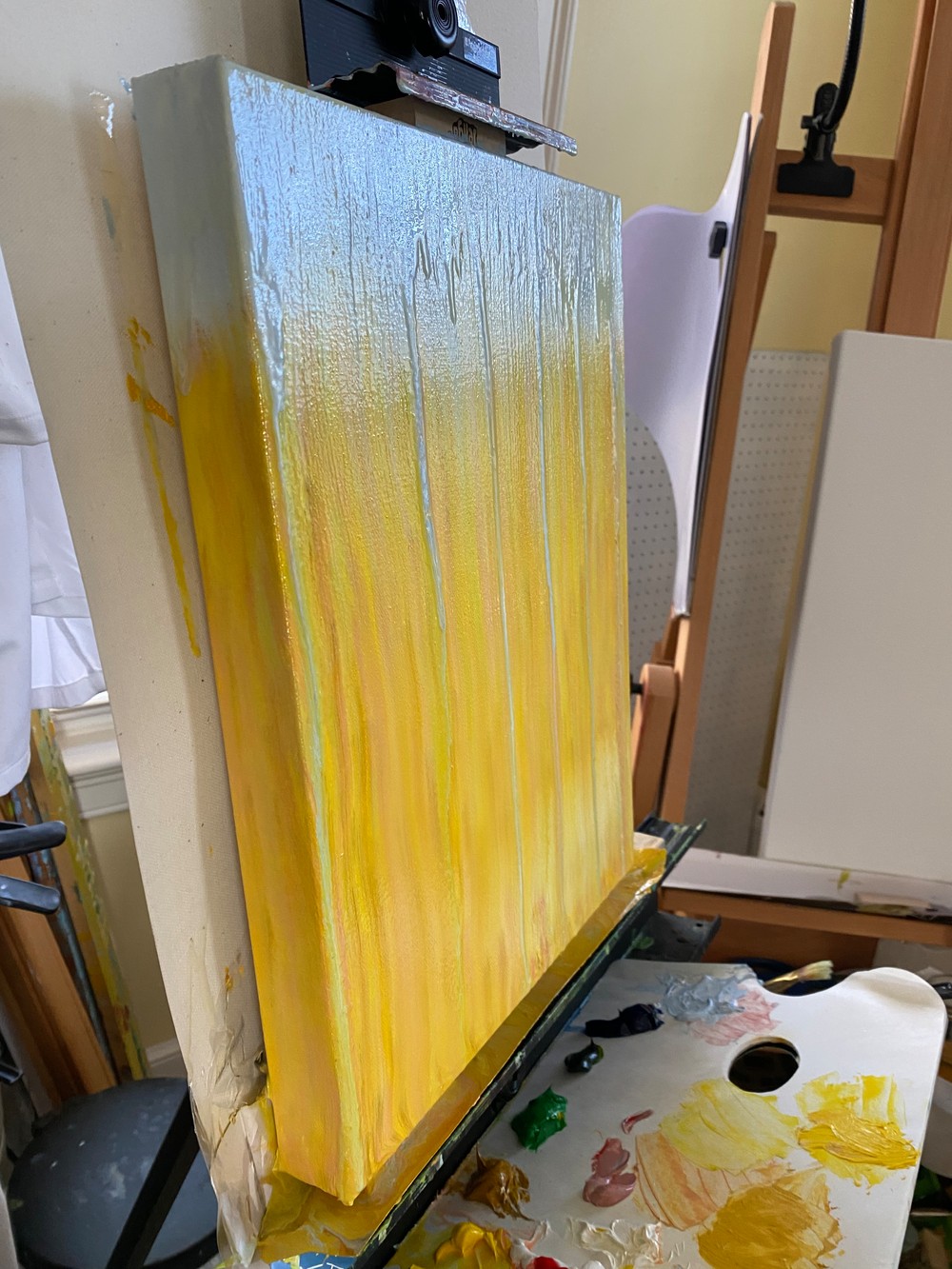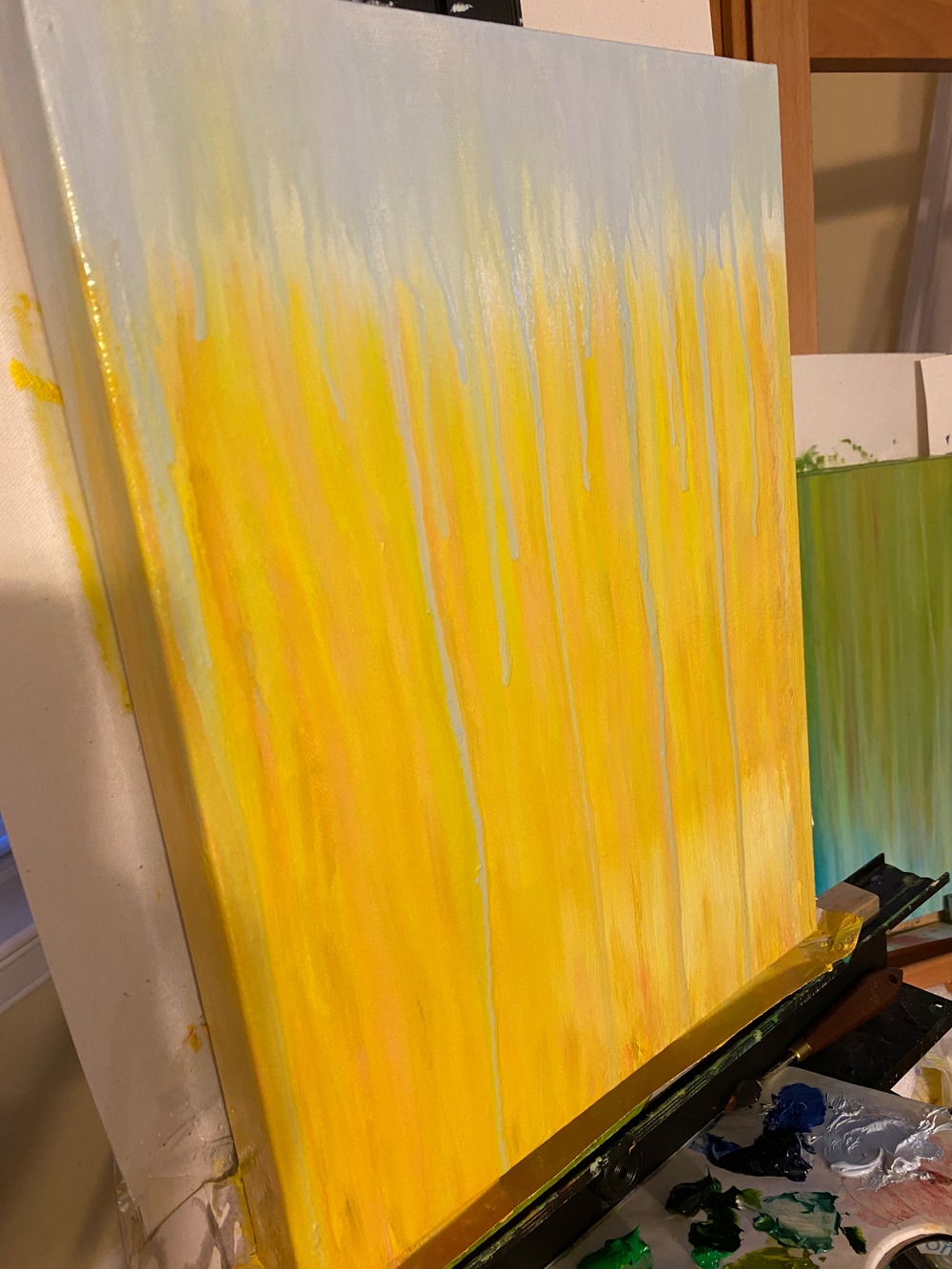 The second painting I created new was inspired by the challenge of working out a rainy transition between yellow and purple, like a sunset; but yellow and purple are opposite colors so when they mix they tend to neutralize the other, blending towards a muddy brown. I used a layer of pink paint daubs to hopefully help the transition between yellow and purple, echoing the colors on opposite sides of the painting -- much like a reflection in water of the sky above, with the purple acting as the "land." It was very tricky, but I was pleased with the evolution of the painting as I employed my rain technique and observed how the colors dripped together over the course of hours.